A NEW CUSTOMER at
MANN CONSTRUCTION
We had a visit this week from a new customer…he looks a little prehistoric….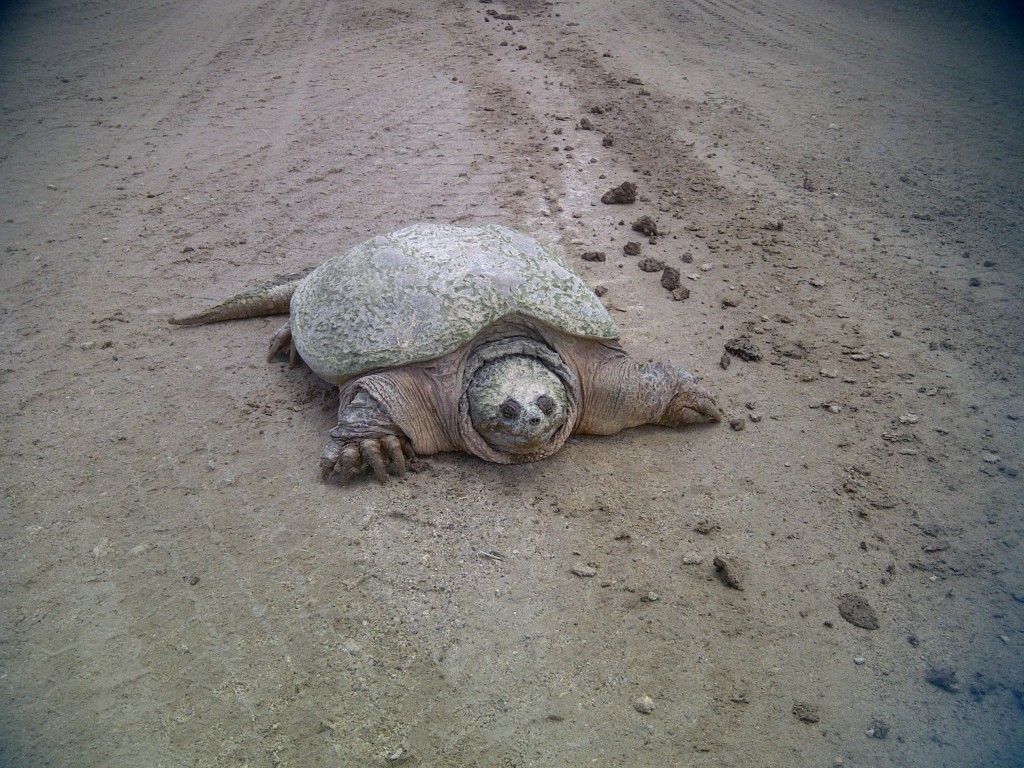 He climbed out of our back pond…over the pile of unscreened topsoil…across our parking lot (it took him most of the afternoon), then he safely crossed the road….and I can only assume he was heading to the ponds on the other side….It was the highlight of our afternoon!
He was quite large – his shell was at least 18″ in diameter and claws as long as your fingers!
You just never know what may happen at MANN CONSTRUCTION!
**If you would like to be a NEW CUSTOMER please contact our office and we will send you a credit application to open an account – we also accept C.O.D. orders and payment by cheque or cash when you pick up your aggregate at our Marden Yard**